Žydrūnas Savickas (Big Z) showing that he still has something left in the tank. Making 440kg/970lb squats look easy:https://www.youtube.com/watch?v=CpCpr4luGt8&feature=youtu.beWe know they're high but even...
This weekend (10 October 2015) saw the Irish Muscle Power Expo play host to a Giants Live endorsed (that's about as official as a strongman gets)...
The World Log Lifting Championship was held today in Doncaster, England.The line-up was strong, featuring:Nick...
Robert Oberst and Dimitar Savatinov both hit a 460lb/208kg log press to jointly take the American...
Tomorrow marks the start of one of the only multi-day strongman events outside of World's...
Thor Bjornsson has been putting in some solid hours in the gym in preparation for...
Zydrunas Savickas broke his own record by 1.5kg at this year's World Log Lifting Championships.http://www.youtube.com/watch?v=bY_zPLMa_1gThe judges...
With atlas stones regulated to the qualifier, natural stone lifting has taken center stage for...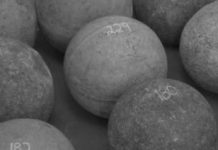 We'd like to think Strongman is an ever-growing sport but we're very aware that the host of "necessary" equipment can put a lot of...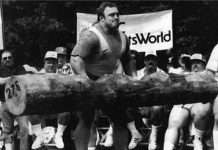 Those new to the sport of strongman may find themselves lost and confused when it comes to training. As we've already established, being gym-strong...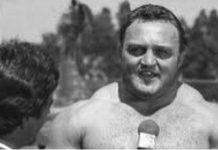 I knew he was a little bit different than a basic weightlifter out of a gym – Geoff Capes Looking back there was something almost...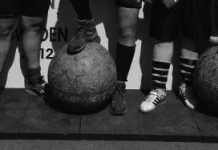 If you're new to the strongman game a decent pair of trainers will be more than sufficient, but if you have a couple of...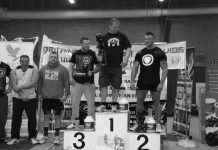 So you've seen it on TV, maybe even had a go at a few of the events down the gym but how, you ask,...
Everyone's favourite strongman Misha has been busy! Not content with being an awesome strongman and weightlifter he has been shining in the powerlifting world...
We've seen Eddie Hall nailing the deadlift and log press but how about nailing something in the more traditional sense?We stumbled across this video (no,...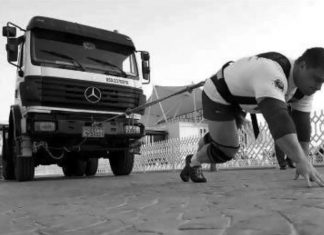 About The truck pull is a signature World's Strongest Man event. If you ask the average man on the street what a strongman is they'll likely reply along the lines of "They pull trucks and stuff, right?". Damn right they...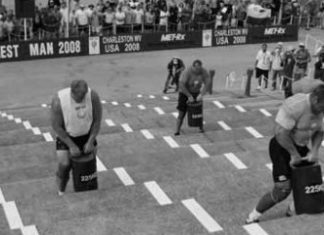 About The power stairs are akin to a close-grip, dynamic deadlift. The strongman has implements of varying weight that have to be lifted up and on to one or several steps. Most strongmen attempt to shrug and simultaneously swing the...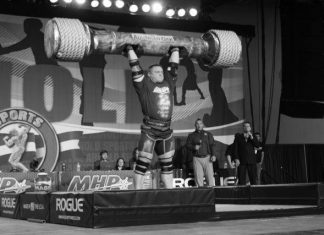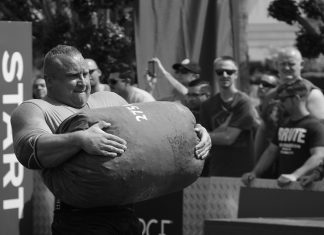 About The loading medley is a generic term for many a strongman event. Loading heavy objects – such as anchors, barrels, sandbags and stones – tests both the strongman's strength and endurance. The event is usually timed, with the athlete...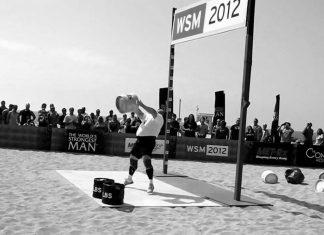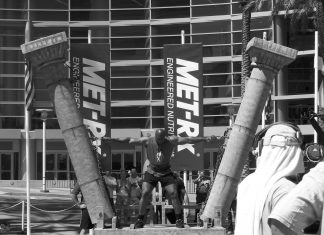 About The hercules hold requires the strongman to hold up two giant pillars of weight for as long as possible – a true test of determination. It is often the athlete that can best overcome the mental torment of being pulled...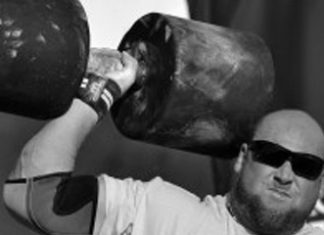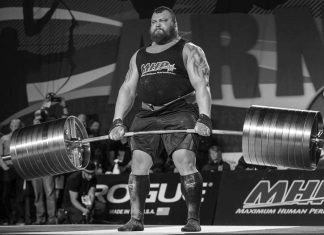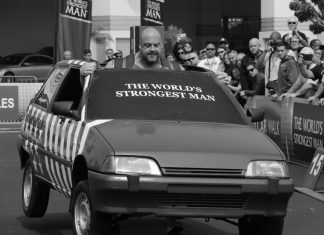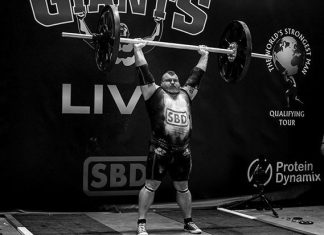 About The axle press is a distant cousin of an olympic lift – the clean and jerk. The strongman must lift the axle from the floor to overhead. Unlike olympic lifting, pretty much anything goes. As long as the competitor...