Žydrūnas Savickas (Big Z) showing that he still has something left in the tank. Making 440kg/970lb squats look easy:https://www.youtube.com/watch?v=CpCpr4luGt8&feature=youtu.beWe know they're high but even...
This weekend (10 October 2015) saw the Irish Muscle Power Expo play host to a Giants Live endorsed (that's about as official as a strongman gets)...
The World Log Lifting Championship was held today in Doncaster, England.The line-up was strong, featuring:Nick...
Robert Oberst and Dimitar Savatinov both hit a 460lb/208kg log press to jointly take the American...
Tomorrow marks the start of one of the only multi-day strongman events outside of World's...
British strongman Eddie Hall has been showing off this static strength with this latest video...
We think he is a robot.https://www.youtube.com/watch?v=XtvAGFFbjnY206kg/455lb strict press from the rack. Machine. Literally.
Great Britain has been producing a lot of strongman talent as late and an almost...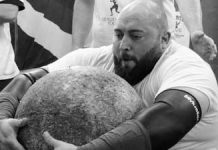 England's Strongest Man 2011, runner up at UK's Strongest Man and World's Strongest Man competitor Lloyd Renals gives his low down on his strongman...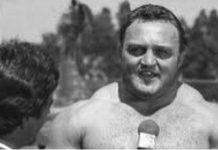 I knew he was a little bit different than a basic weightlifter out of a gym – Geoff Capes Looking back there was something almost...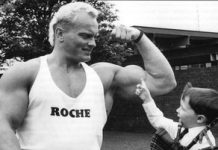 "I'm a little bit crazy, when I'm competing. I have to do it crazy." – Jon Pall Sigmarsson Knowing what you want to do in...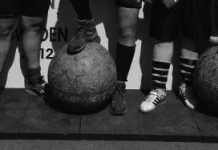 If you're new to the strongman game a decent pair of trainers will be more than sufficient, but if you have a couple of...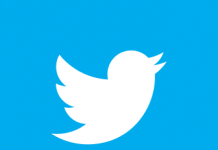 You wouldn't necessarily associate a strongman with computers and the internet, let alone as an active tweeter, yet many of our idols on the...
Nationality: British Height: 1.97m Weight: 150kgAn old-school strongman - when they used to be big and hairy. Well, maybe they weren't all hairy - but Capes...
It hasn't been long since WSM and Misha's painful looking tricep injury.Still, that hasn't stopped the Russian machine from ploughing forwards with this easy...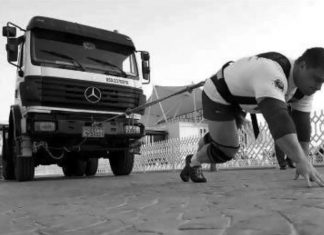 About The truck pull is a signature World's Strongest Man event. If you ask the average man on the street what a strongman is they'll likely reply along the lines of "They pull trucks and stuff, right?". Damn right they...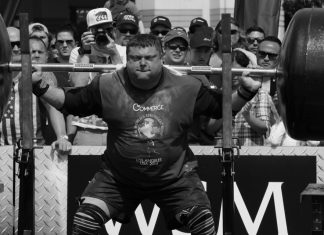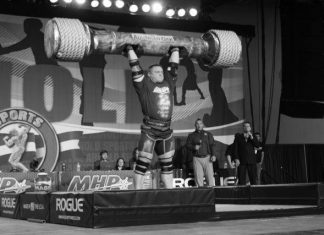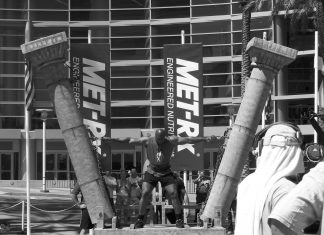 About The hercules hold requires the strongman to hold up two giant pillars of weight for as long as possible – a true test of determination. It is often the athlete that can best overcome the mental torment of being pulled...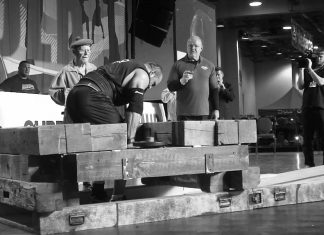 About The frame carry is a test of speed, grip and, of course, strength. The height of the frame handles can vary, but the competitor begins by performing a side-handled deadlift to get the frame off the ground. The strongman...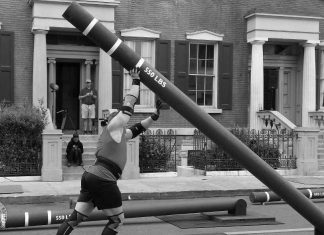 About Named after Fingal, a mythical hunter-warrior, the event requires athletes to lift and flip a number of steal poles. The poles begin on the floor with one end attached to a pivot. The strongman usually deadlifts the finger from the floor...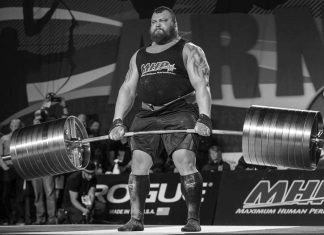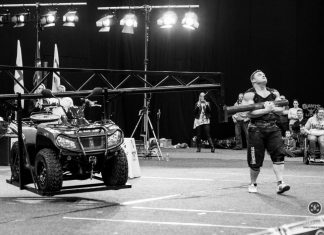 About Based on the opening sequence of the film Conan the Barbarbian, which in turn may well be based on something else, the strongman must pick up a heavy weight that pivots around a fixed point and complete as many...