The Arnold Strongman Classic: Brazil took place earlier this year in, unsurprisingly, Brazil.We've just unsurfaced a full video of the event. Unfortunately its not...
Now, we don't claim to know everything. But what would you call a plate loadable machine that allowed you to do a neutral grip...
Robert Oberst and Dimitar Savatinov both hit a 460lb/208kg log press to jointly take the American...
Tomorrow marks the start of one of the only multi-day strongman events outside of World's...
Yesterday saw England play host to this year's Europe's Strongest Man competition.  Although a great...
Everyone who knows British strongman Eddie Hall knows the man is a static monster but,...
With some heavy ass stones set to feature in the Arnold Strongman Classic, it's no...
In later than usual fashion, we thought we'd better make those who have been living...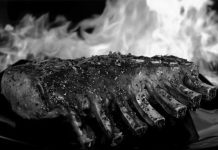 Discount Codes Further to the price matcher we've got hold of a bunch of myprotein discount codes. Check out the table, full to the brim...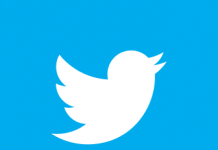 You wouldn't necessarily associate a strongman with computers and the internet, let alone as an active tweeter, yet many of our idols on the...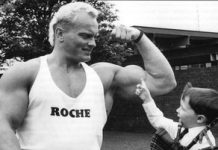 "I'm a little bit crazy, when I'm competing. I have to do it crazy." – Jon Pall Sigmarsson Knowing what you want to do in...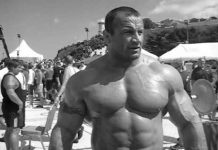 "I've never seen a strongman so defined in all my days." – Paul Dickenson Part of the admiration we have for top athletes comes from...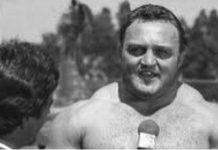 I knew he was a little bit different than a basic weightlifter out of a gym – Geoff Capes Looking back there was something almost...
Nationality: Swedish Height: 2.01m Weight: 156kgNot only a world-class strongman but also a pretty damn fine arm wrestler. If there's one thing that can be said...
We're not sure why it was made. We've know idea what Misha is saying in the video. But this behemoth of a metal stone...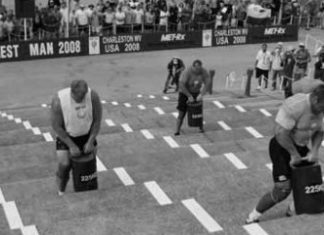 About The power stairs are akin to a close-grip, dynamic deadlift. The strongman has implements of varying weight that have to be lifted up and on to one or several steps. Most strongmen attempt to shrug and simultaneously swing the...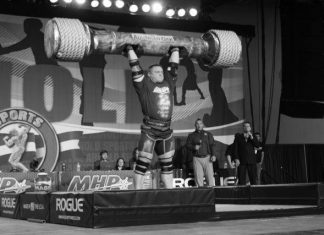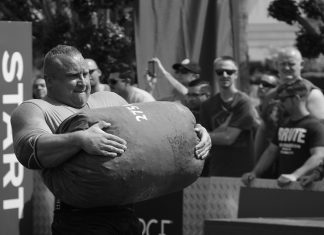 About The loading medley is a generic term for many a strongman event. Loading heavy objects – such as anchors, barrels, sandbags and stones – tests both the strongman's strength and endurance. The event is usually timed, with the athlete...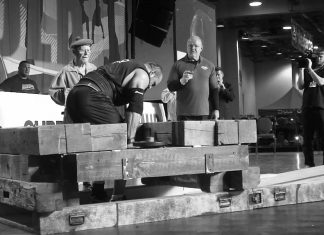 About The frame carry is a test of speed, grip and, of course, strength. The height of the frame handles can vary, but the competitor begins by performing a side-handled deadlift to get the frame off the ground. The strongman...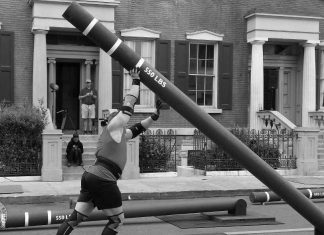 About Named after Fingal, a mythical hunter-warrior, the event requires athletes to lift and flip a number of steal poles. The poles begin on the floor with one end attached to a pivot. The strongman usually deadlifts the finger from the floor...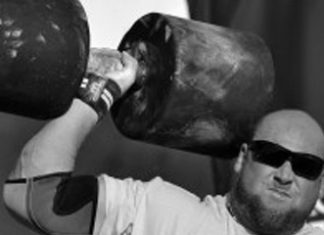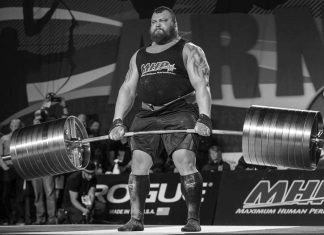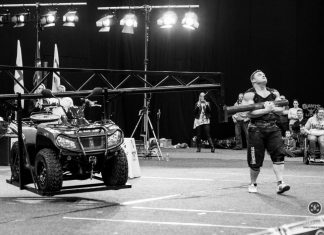 About Based on the opening sequence of the film Conan the Barbarbian, which in turn may well be based on something else, the strongman must pick up a heavy weight that pivots around a fixed point and complete as many...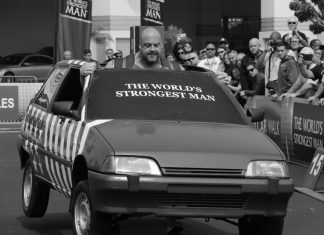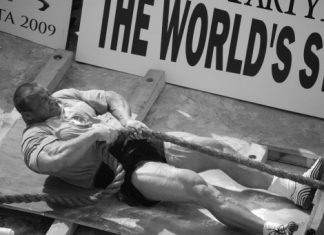 About The concept is simple – using a rope the strongman must pull a heavy arse object down a course as fast as possible. Unlike a conventional truck pull, arm over arm requires the competitor to be stationary, sat with...